Gallery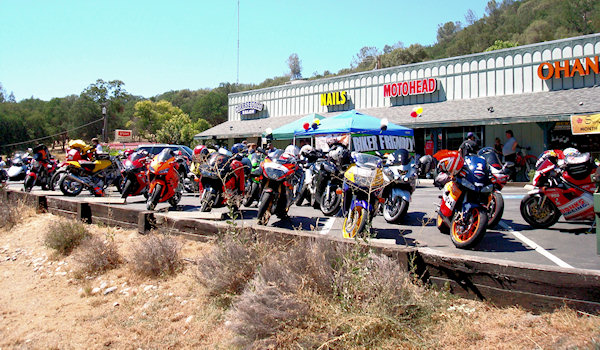 November 3, 2018
After a lengthy delay due to the recent fires in the area, I had to postpone this year's ride for three months. I knew because of this, the ride would be pretty small, so I decided to do a simple after ride BBQ at my home. It was perfect temps, and the roads were clear and smooth the entire trip.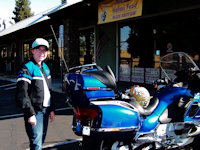 >> Friendship Ride 2018 Gallery
August 5, 2017
Near perfect temps and a pretty awesome ride. Small groups equal a nice trip with good friends and family. Roads were clean and smooth, traffic was ridiculously light and the air was clean and breezy. After BBQ was delicious as usual and was a great way to wrap up the day.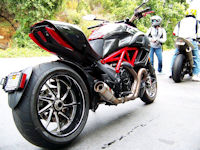 >> Friendship Ride 2017 Gallery
August 6, 2016
Took another trip with an awesome group of riders this year. A bit smaller than what we are used to, but all good friends having a great time enjoying our awesome mountain roads. Wildfire smoke was at its lowest in years, traffic was smooth and flowing and the temperature was nearly perfect.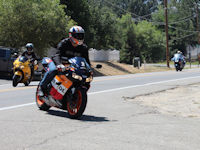 >> Friendship Ride 2016 Gallery
August 1, 2015
We were all treated to cooler than normal temperatures, however we did have to deal with another year of smoke due to the nearby Willow fire. Our path was speckled with burnt brush and trees along the roadside, left behind by the few large fires we've had this year.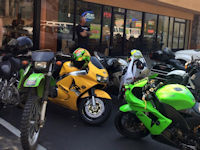 >> Friendship Ride 2015 Gallery

August 2, 2014
We had another smoky year due to the nearby French Fire, but thankfully the smoke cleared out pretty good after the first leg of our journey.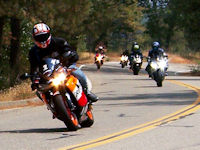 >> Friendship Ride 2014 Gallery
August 3, 2013
Another great year and a great ride. We went back to our normal route this year, some of my favorite roads. The smoke from the nearby AspenFire didn't bother us much, and the group enjoyed a little cooler weather and mostly clear roads this year.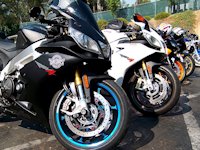 >> Friendship Ride 2013 Gallery
August 4, 2012
After missing out on Glacier Point a few years ago, I decided to take the group back to where it all began. We had a few hiccups along the way, but the views from the point would not disappoint.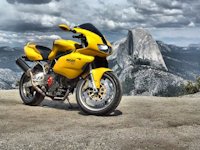 >> Friendship Ride 2012 Gallery
August 6, 2011
Words cannot express how thankful I am to everyone who stepped up and made this year's ride a success. I've been hearing stories from so many riders mentioning how much fun they had, and everyone stayed safe. The events that transpired on that day truly express the meaning of this ride; it's not about how many stops we make, how fast we go, or how many riders are in the pack… it's about the camaraderie that goes along with those that have that same passion and love for the sharing the open road with friends.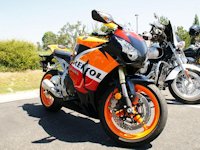 >> Friendship Ride 2011 Gallery
August 7, 2010
Glacier Point denied!!! I found that the roads leading up to Glacier Point were being worked on and unsuitable for taking a large group up to the point. So, my plans to bring Friendship Ride back to the point were thwarted. Not to worry, we ran the standard loop and will have to save the trip up to the point for another year.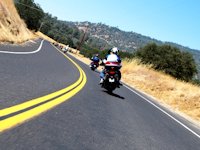 >> Friendship Ride 2010 Gallery
August 1, 2009
Another great year, another great day! The temperature stayed cool enough for everyone to enjoy the day without too much heat. We had some old familiars on the trip as well as some new faces in the pack.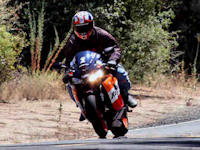 >> Friendship Ride 2009 Gallery
August 2, 2008
Wow, what an incredible day. So many bikes and riders, of all ages. Everyone seemed to stay in check and we had zero incidents and everyone made it to Motohead at the end of the ride.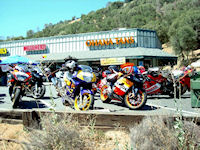 >> Friendship Ride 2008 Gallery
August 4, 2007
2007 was a bit small, mostly because I didn't get the word out early enough and a lot of riders had already made other plans. The smaller group didn't make for any less fun and it was good to ride with some new faces as well as those that I've ridden with many times before.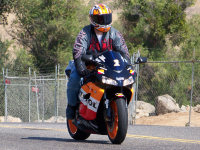 >> Friendship Ride 2007 Gallery
August 5, 2006
In 2006 we opened up the ride to everyone and the response was tremendous. Riders came from all over California and Shannon was even able to fly out from Alabama to spend the day with us.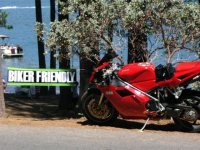 >> Friendship Ride 2006 Gallery
August 13, 2005
The first year, we kept the ride small and invited only those who knew Mike. We ventured to some of Mike's favorite spots, saving the best for last at the top of the world in Yosemite National Park.