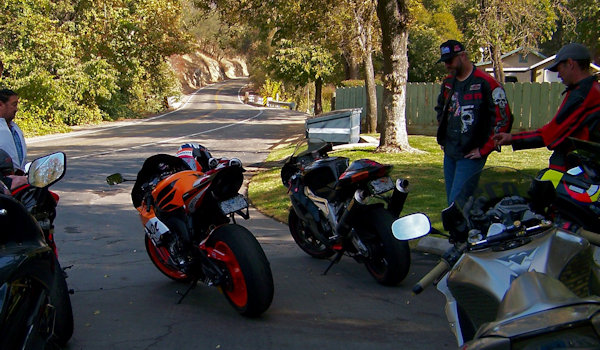 Finally, Friendship Ride 2018 is in the books!
After a lengthy delay due to the recent fires in the area, I had to postpone this year's ride for three months. I knew because of this, the ride would be pretty small, so I decided to do a simple after ride BBQ at my home. It was perfect temps, and the roads were clear and smooth the entire trip. Had a great time riding with good friends that I haven't ridden with in a while, and even new riders that I road with for the first time.
The temperatures were so perfect that I'm thinking about moving the yearly ride back a month to the first weekend in September, as we have had some pretty hot rides in our past August rides.
Check back soon for the announcement of next years date. Looking forward to getting back on track for next year and riding with more new and old riders.
Until we ride again, stay safe!