Friendship 2019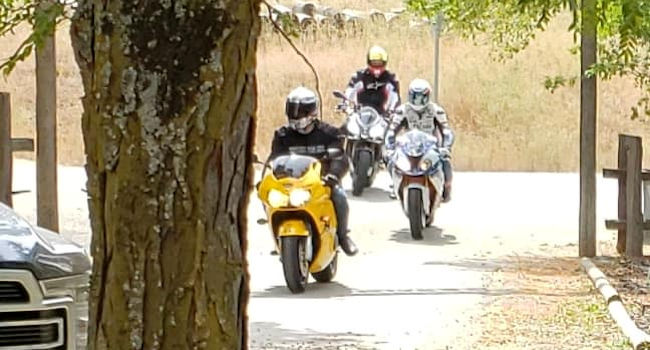 Another small group this year, but as always fun was had by all.
I started off the morning with a little hiccup… after spending time during the week prepping and cleaning the bike I was going to bring, Saturday morning the battery decided it was done. I guess nine years of starts was all it was able to take. 🙂 I quickly ran home to grab my other trusty steed and thankfully made it back down to the meeting spot just as it was time to leave.
Moving the date back a month was great, cooler weather did make the ride much more enjoyable this year, even though it probably wasn't as cool as I hoped.
As usual, the group arrived at Fresno Flats Historic Village and Park with a feast prepared and ready for eats. I can't thank Ian & Rebecca from One Sweet Table enough for preparing all the great food. Kudos to my wife Michele for setting up, and also making snacks, sides and awesome cookies! I couldn't have done it without you! It's always fun to arrive at the park were we are greeted by friends and family. Fresno Flats seems to be the perfect place to end the ride, with a cool breeze and lots of shade.
Next year we are looking for a mid September date. Check back soon for an official ride day for the ride.
I didn't take ANY pictures, but I did gather some up from other riders and should have them up on the site soon.
Thank you to all the riders that make all this work worth the effort. I lost count of how many times I heard, "We need to do this more often" from riders during the day. I agree!
Until next year, ride safe and by all means… let's RIDE!!!