Friendship Ride 2005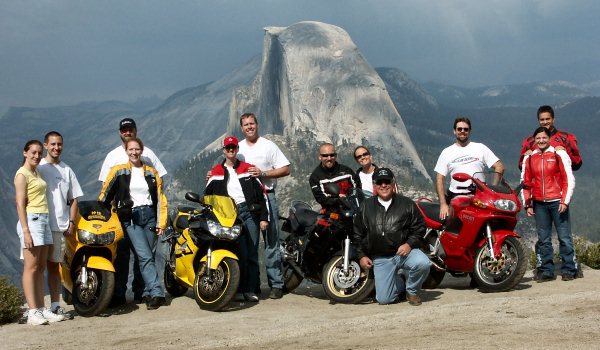 Michele and I would like to thank everyone who attended our first annual Friendship Ride. For those that could not attend, we carried your thoughts and prayers along with us, you were all very much a part of the ride. Thanks to everyone for such a great day and for supporting this ride and what it means to me. I can not think of a better way to honor Mike than by bringing good friends together and spend the day riding.
As I stood on top of Glacier Point, looking around at my magnificent surroundings, I thought of Mike. I remembered all the times we had visited Yosemite and traveled around the surrounding mountain roads. Mike and I shared a common love for the open road that will forever live on within my heart. Through this ride we hope to share our passion with all of our good friends as well as any future friends we meet along the way.
Thank you for bringing your love and good thoughts to this very special day. Thank you for always being there when I needed it the most. Thank you for looking past my faults and standing by me when times were tough. Most of all, thank you for being my friend.