Friendship Ride 2011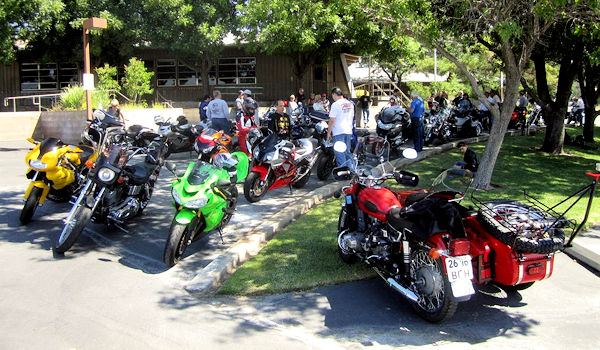 The ride must go on… First, I'd like to thank Seth (Rider_xXx), Randy (CRASH972) and of course Alan (abnab) for taking over the ride when I could not.
I found out late Friday that my sister had passed away and I knew that I would not be able to ride the following day. I didn't know what to do, my first thought was to cancel the ride but I knew through the forum and also by talking to others around town that a lot of riders were planning to make the ride this year. I just couldn't cancel the ride and let everyone down, so I sent a text to Seth asking if he and Randy would be able to lead the ride in my absence.
Seth and Randy knew the route as they have ridden it many times in the past and have helped me out on previous rides. I trusted them both as riders and knew that they would get everyone back home safe. Alan stepped up and handled all the after ride festivities himself, and from what I hear helped out considerably during the ride, although not being totally comfortable with the route. 🙂
Words cannot express how thankful I am to everyone who stepped up and made this year's ride a success. I've been hearing stories from so many riders mentioning how much fun they had, and everyone stayed safe. The events that transpired on that day truly express the meaning of this ride; it's not about how many stops we make, how fast we go, or how many riders are in the pack… it's about the camaraderie that goes along with those that have that same passion and love for the sharing the open road with friends.
We had planned a more elaborate feast, with handmade hamburger patties and fresh homemade cookies but we had to opt for store bought instead. I'm sorry to those that were looking forward especially to the homemade cookies that usually accompany the ride, but I assure you all that we will make up for it next year. 🙂
Thank you for all the messages offering condolences for my loss. Losing a loved one is never easy, but the overwhelming comments I received made things just a little bit easier.
In closing, I would just like to say… Grab on to those you love. Grab on and hold them tight. Let them know how much you love them. You may never know when it will be your last hug, last kiss, or the last time you will ever hear their voice.