Friendship Ride 2012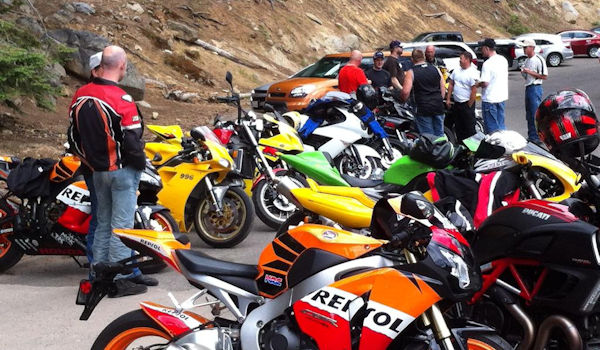 We were finally able to make the trip up to Glacier Point. We had a smaller group this year and it was pretty much smooth sailing until we got to the gates of Yosemite National park, where the line was incredibly long. Bikes were running hot as the temps began to rise so we stopped just after the gate to relax a bit in the shade before we continued our trip.
The park did not disappoint, once we got moving again we were treated to all that the park has to offer. Taking the long trek trough the valley and up to Glacier Point took longer than expected and unfortunately we had to cut our time at the top of the world down so we could make it back to Oakhurst where the others were busy preparing the BBQ.
Even though the trip did not go as planned and I felt a little uncomfortable having to keep everyone moving to meet our goals, I'm glad we made the trip. Glacier Point is a special place for so many, but to me it is what I remember most about Mike. Even when he had moved out of the area, Glacier Point was always a destination when he came back for a visit. I was thankful that I got to share this with all the friends that joined me today, and I look forward to bringing more riders here in the coming years.