Friendship 2017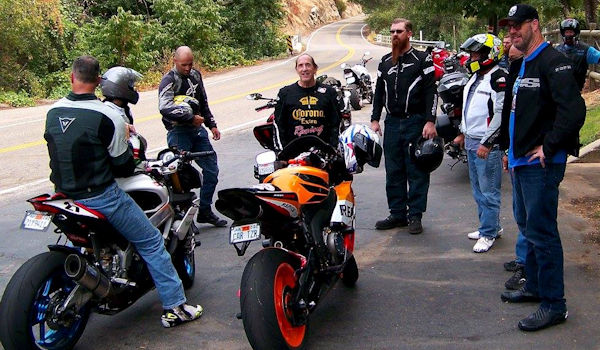 It was a pretty small group this year, the usual suspects, some new riders and some friends I haven't rode with in a long time. It was good to lead a small pack for a change as it seems I do get a little more stressed when I need to keep a large group together. It was nice to run our own pace and not worry too much about the schedule.
Fresno Flats Historic Village and Park seems to be everyone's favorite place to finish the ride. Cool shade and a steady breeze kept us all pretty comfortable after our day. As usual, Becca from One Sweet Table had all the goods ready for eatin'. The BBQ pulled pork and chili beans, dogs, salads and fresh watermelon never disappoint. We were talking about maybe changing it up a bit next year, but you'll just have to wait and see. 🙂
It's not the number of riders that makes this ride so special to me, it's spending time with friends, family and meeting new riders that share the same love for our awesome mountain roads. Thank you all so much for sharing this with me.
Until next year my friends, ride safe.