Friendship Ride 2008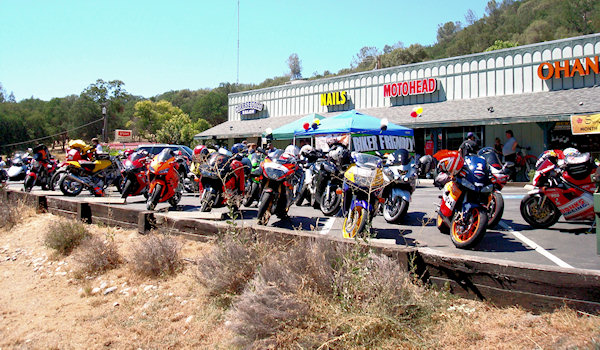 Wow, what an incredible day. So many bikes and riders, of all ages. Everyone seemed to stay in check and we had zero incidents and everyone made it to Motohead at the end of the ride.
Thanks to all the riders who showed up. I apologize to those I didn't meet or spend more time with throughout the day. I tried to make the rounds and meet everyone, but with such a large group I know I didn't get to spend the time I wanted with each rider.
Motohead was awesome, they had a great spread ready for us when we arrived. Their never ending supply of dogs filled all of our tummies. My wife Michele baked up some incredible cookies and spent most of the morning cutting up slices of watermelon for the gang. What a treat!
Thanks again to all the riders that kept the ride real. A true testament to the amount of quality talent we have here. I hope to see you all again at next year's ride.
Thanks again the Motohead, Owners Dan, Lisa and Brad. Thanks to Rob the shop guru for roasting up some tasting dogs and for always taking care of my fancy wheels when I take them in for changing.
I'm gathering up all the photos and should have the gallery updated by the end of the week.