Plans for Friendship Ride 2008
I'm still finalizing the plans for this year's ride, so check back soon for a complete itinerary of the day's events.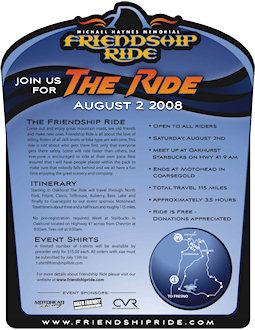 Ride shirts are now available via pre-order only. If you would like to have a shirt for the event, please place your order before July 15th.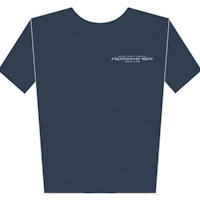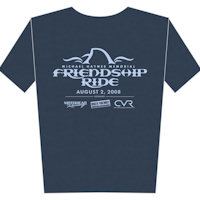 If you plan on making the event, please take a moment and shoot me an email to let me know how many will be in your party.
This year will be bigger than ever and I look forward to seeing a bunch of new faces this year as well as all the familiar faces I've ridden with in the past.