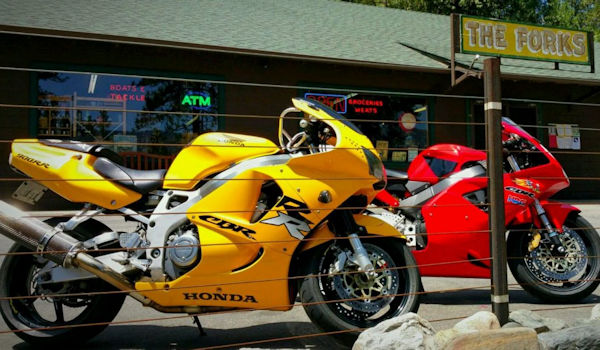 Get 'em ready boys and girls, Friendship Ride 2019 is less than a week away.
I made the decision to permanently move the date back a month, in the hopes of finding cooler weather. I looks like that decision has paid off, as the temps for Saturday's ride are looking to be in the mid 80's. As it stands now, we've had a very mild fire season, so for the first time in years, smoke will not be an issue.
We'll be meeting again this year at the Oakhurst Starbucks at 9:00am with kickstands up at 10:00am. Rebecca from One Sweet Table will have an awesome meal waiting for us on our return so tell those not riding to meet us after for the BBQ at Fresno Flats Historic Village.
I need to get a head count for the BBQ, so if you haven't already done so, please swing over to the Facebook Event Page and let me know if you'll be riding, and how many people will be joining you. if you don't do Facebook, just send me a message via the Contact Page.
I'm looking forward to seeing everyone again this year. Ride safe and I'll see you all Saturday morning.